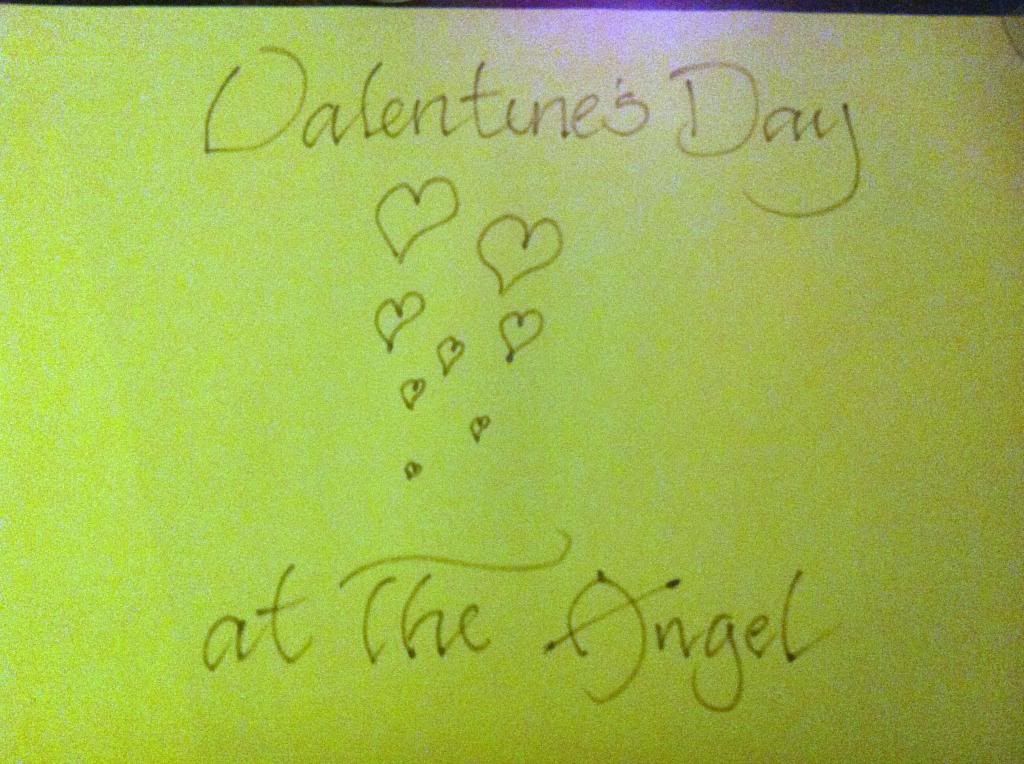 Since Mrs B and I went to The Angel Pub in November for her own review for 4ManchesterWomen neither of us can get enough of this fantastic little place. I've been a couple of times to sample the many great ales, I've helped others get in contact with Carole and Kevin the owners, to organise some upcoming great events.
So when we knew they were doing a special menu for Valentine's Day then we were quick to jump on it and book ourselves a table. Beautiful old wooden surrounds, big roaring fires, amazing food, what more could we want in a romantic meal? After pouring over the menu for days beforehand, I pretty much knew what I was having and was looking forward to it!
* I apologise about the quality of some photos, but I didn't use flash as I wasn't prepared to interrupt everybody else's meals on Valentine's Day. *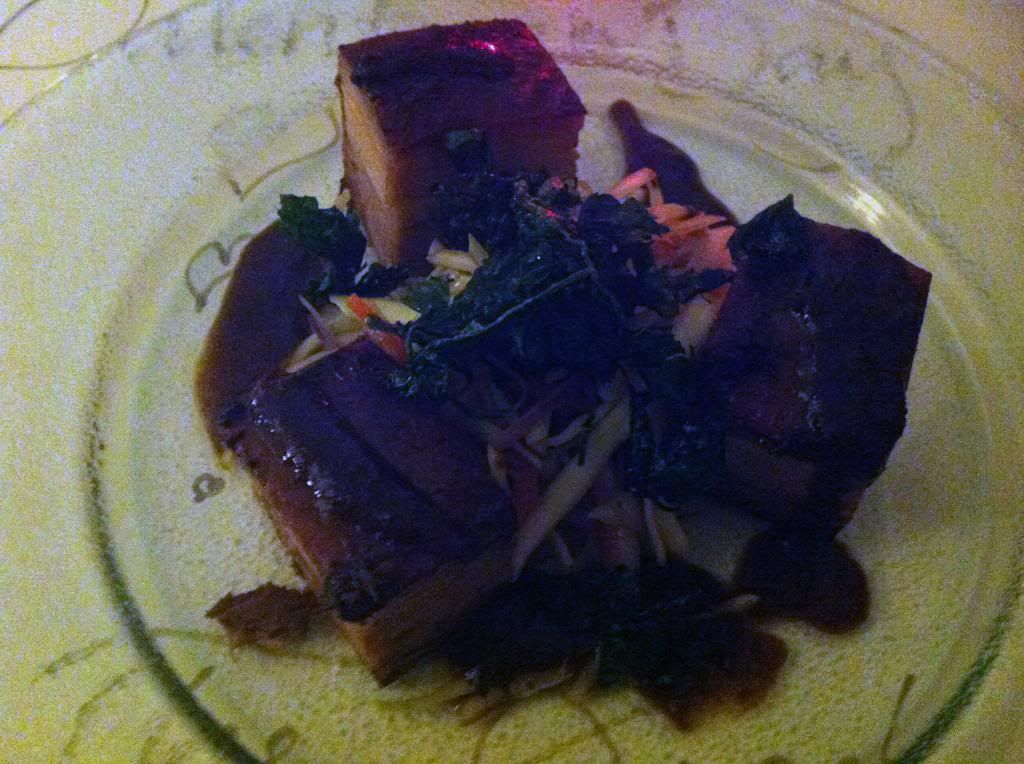 We were greeted as ever with a glass of champagne and amuse bouche of salmon rilette. Nice little touch before the meal, I couldn't drag myself away from what they normally have and had a couple of pints of Keep Calm pale ale with my meal. Soft, golden and deeply satisfying.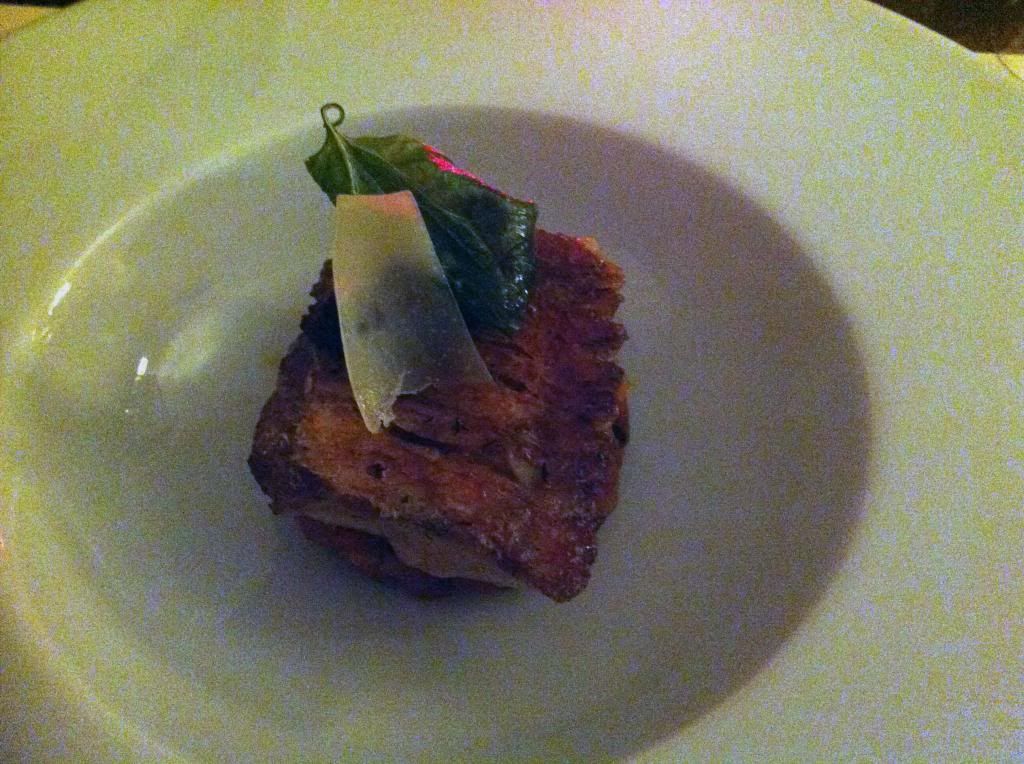 To start I had Chinese Pork Belly with Asian Coleslaw. Three generously large pieces of pork belly, full of flavour and served with delicious coleslaw, I'd have happily had this as my main course and be done! Mrs B had Pan-Fried Mullet with Ratatouille and black olive tapenade. The mullet had lovely crispy skin, the ratatouille was sweet and the tapenade added a nice sour / salty flavour.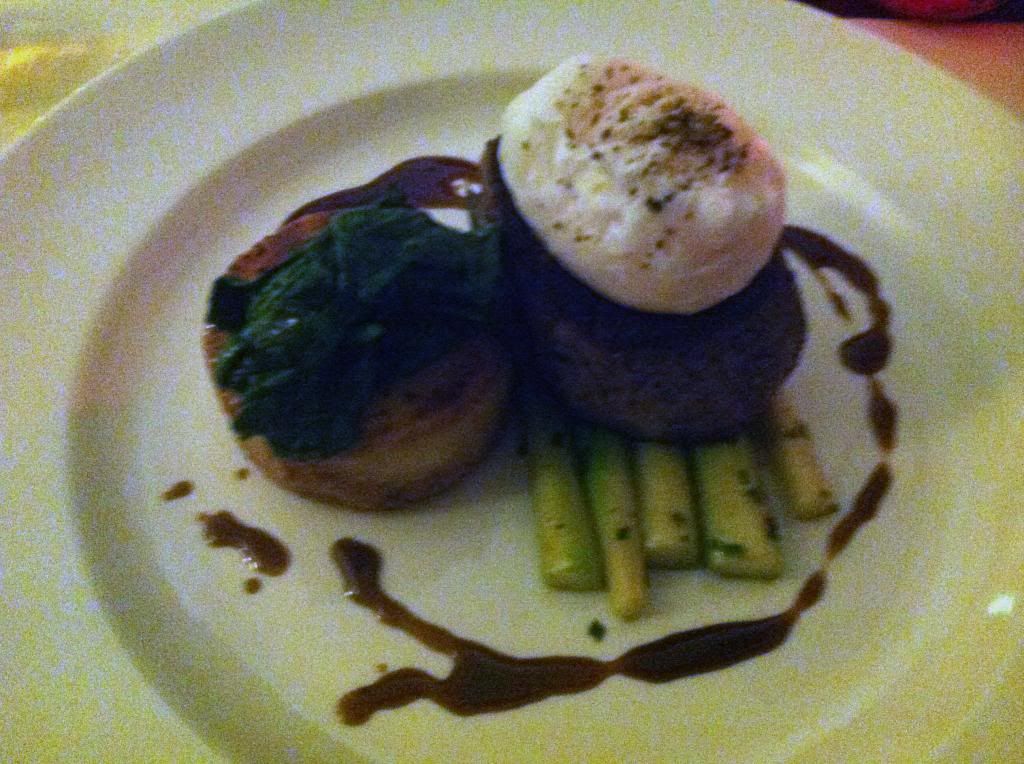 There was only one choice for my main this evening;  Fillet of Beef with Asparagus, Fondant Potato and a Poached Duck Egg. The beef was again huge, perfectly cooked, pink where I wanted it, with a runny rich yellowy egg on top, perfectly seasoned potato. Mrs B only had eyes for one item on the menu; Goats Cheese Ravioli with a Rocket Salad. The ravioli had plenty of goats cheese, which made it perfect in her book. the tomato sauce was full of flavour and contrasted with the confit cherry tomatoes which were nice and garlicky.
As full as could be, still nursing a pint of lovely ale, I passed on dessert, but Mrs B was eager to see what local cheeses were on offer. The cheese board had 5 little pieces of local cheese, a variety of biscuits and homemade onion chutney. She found a new favourite blue cheese, a Lancashire blue matured in a cave, it was subtle and creamy – almost spreadable.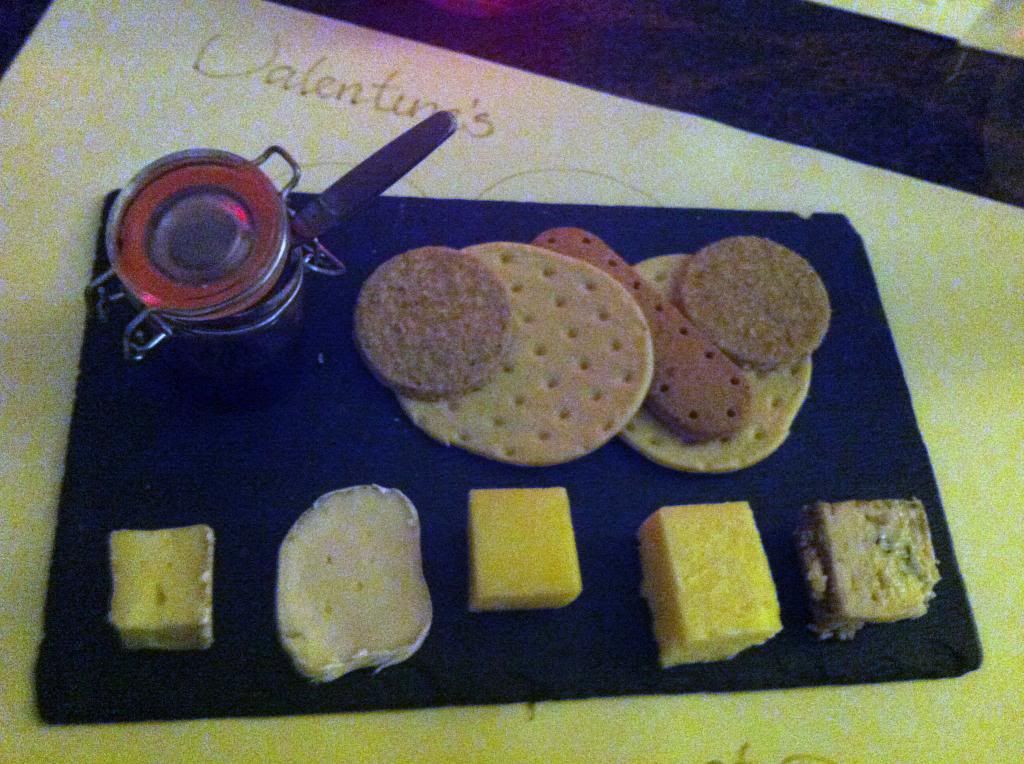 If you are still to even visit The Angel, you are missing out, not only on a huge array of ales, but on fabulous tasty food and one of the cosiest welcoming pubs and restaurants in all of Manchester. Less than a two minute stroll from Shudehill away from the city centre, easy access and parking right next door, you really need to try them out.