A genre of movie that strikes fear into some; the rom-com. But you don't have to be afraid. There are many, many great movies that are branded with this dreaded title, but are still great, potentially classic films that are lovely to just spend the night in, together, watching on the sofa with a bottle of wine and crappy sweets.
I've got three favourites, also loved by Mrs B. We take every opportunity to watch these when we can. Great funny comedies with nice warm loving endings. If you've seen them before, watch them again, if you've never seen them, get them on! Have a nice cosy night in, look forward to the weekend and enjoy.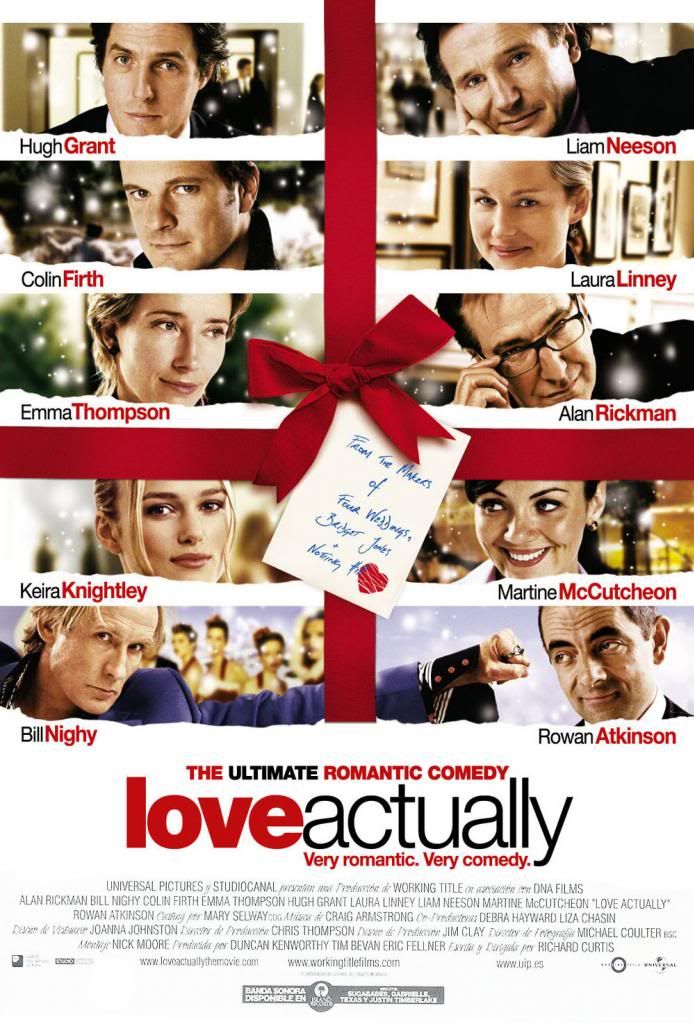 Love Actually is a film surely everybody knows. I know it is generally seen as a Christmas movie, but deep down it's a thoroughly enjoyable heartwarming comedy with up to a dozen different love stories brought together in a way only Richard Curtis can write. A personal favourite for Mrs B, it has a couple of my favourite 'nice' scenes in any movie ever. Just to watch Bill Nighy sing, Hugh Grant dance and Andrew Lincoln steal a scene without talking, you can't help but watch with a smile and a tear in your eye. It's currently on sale at Amazon for a whole £3.35. Bargain!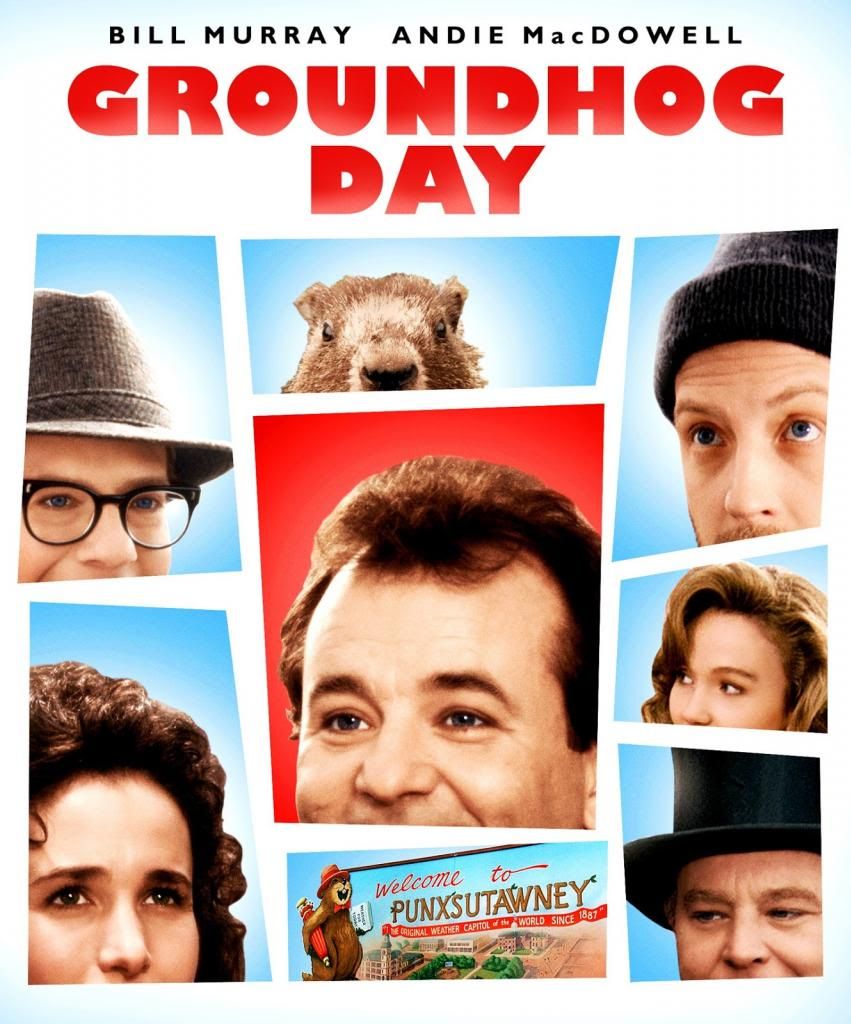 Bill Murray. Not really a man who you would associate with a rom-com, but he's been in his fair share of them. Some good, others not so. Groundhog Day though is one of his best movies. One of the most quotable of all his movies, ridiculous and funny in it's story of a man reliving his worst ever day until he 'gets it right'. Herein lies the love story as he has to win round Andie MacDowell and convince her he is not egotistical and without feeling. I love this movie and you really are left feeling for good old Bill come the end as he tries again and again getting things just right. I also guarantee you'll be quoting it for days. If you know anybody called Phil then your life will never quite be the same again. £3.90 from Amazon.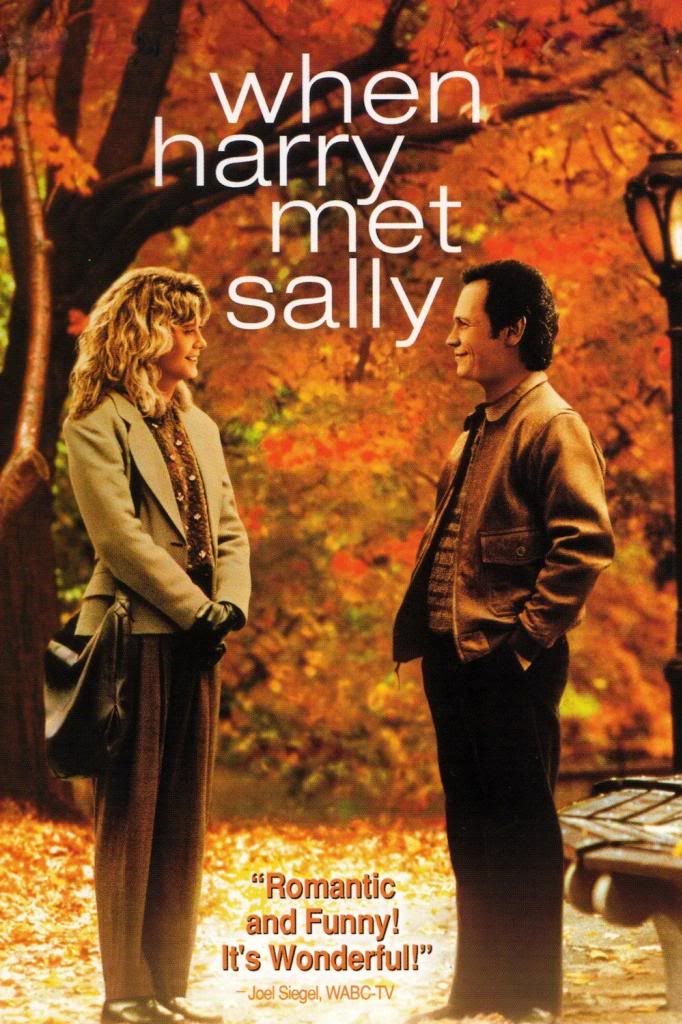 Lastly, a movie that is in my own personal top 5 movies list. I don't think I love any movie more than When Harry Met Sally. There are better movies, but nothing that leaves me with such a lovely satisfying feeling at the end. Typical 80s stuff, Billy Crystal and a staple of rom-coms in Meg Ryan, meet at the beginning of the movie and we are then lead down a  ten year road of their friendship and relationship. Interspersed in the timeline are little snaps of 'real' American old couples talking about how they fell in love and what they mean to each other. That is what makes it that much better for me. There is a sense of reality to this and you watch these people, hoping that is how you will be in your 60s, 70s or 80s.
Some fabulous nice little scenes between Harry and Sally, with a great Harry Connick Jr. soundtrack I defy anybody not to laugh or at least smile when watching this. Mrs B and I have been quoting this movie forever, I fell in love with it when I first saw it over 20 years ago as a young romantic. Get it from Amazon again for £5.93.
These are obviously just my choices, but we all have rom-coms that we love and our favourite movies to spend a night in together and watch. If you think I've missed any, let me know and I'll see if I can watch them too. I may have missed a cracker! But don't ask me to watch Dirty Dancing or Pretty Woman. I don't like rom-coms THAT much.