Foodie Penpals January 2013
After a month or so off for Christmas, Foodie Penpals were back into the swing of things for the New Year spreading snacky, cooking & baking joy across Europe. We had been matched up to receive a parcel from Saskia Jager in Holland. Excited at the prospect of a European parcel, seeing what treats we can get from the Netherlands! We were not disappointed and remarkably for the postal service, our package took no time to arrive at all!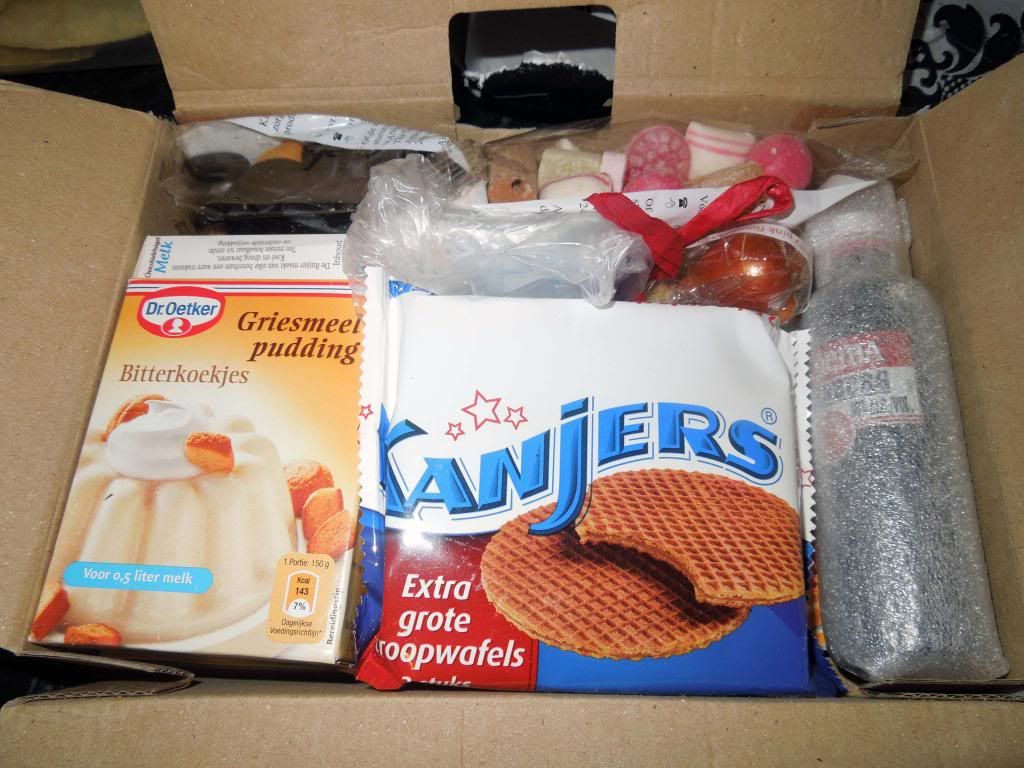 Sweet treats, cooking sauces and even things for the garden. One of the most varied and enjoyable packages we have had in the short time we've been doing this foodie parcels. Such a nicely packed parcel, couldn't quite see everything that was in it, but when we did we couldn't wait to try everything.
As everything was from The Netherlands, most of the packaging was in Dutch so Saskia was nice enough to type out a long list of instructions for everything she had sent, meaning we were able to do justice to it all.
First out of the box was something we had come across before, but still greatly received. Kanjers caramel wafers are something we buy every year from the Christmas Markets in Manchester and buy in bulk, but to get them now our supply has ended was fabulous!
Next up was a little green bottle, Sonnema Berenberg said the label. Saskia's note said this was a spirit that people drank to maybe warm up! I researched Sonnema on YouTube and found a brand video that said you can mix it coke, lemonade, iced tea to name a few. We had it with coke and ice, a nice sweet spirit that we'd happily have again.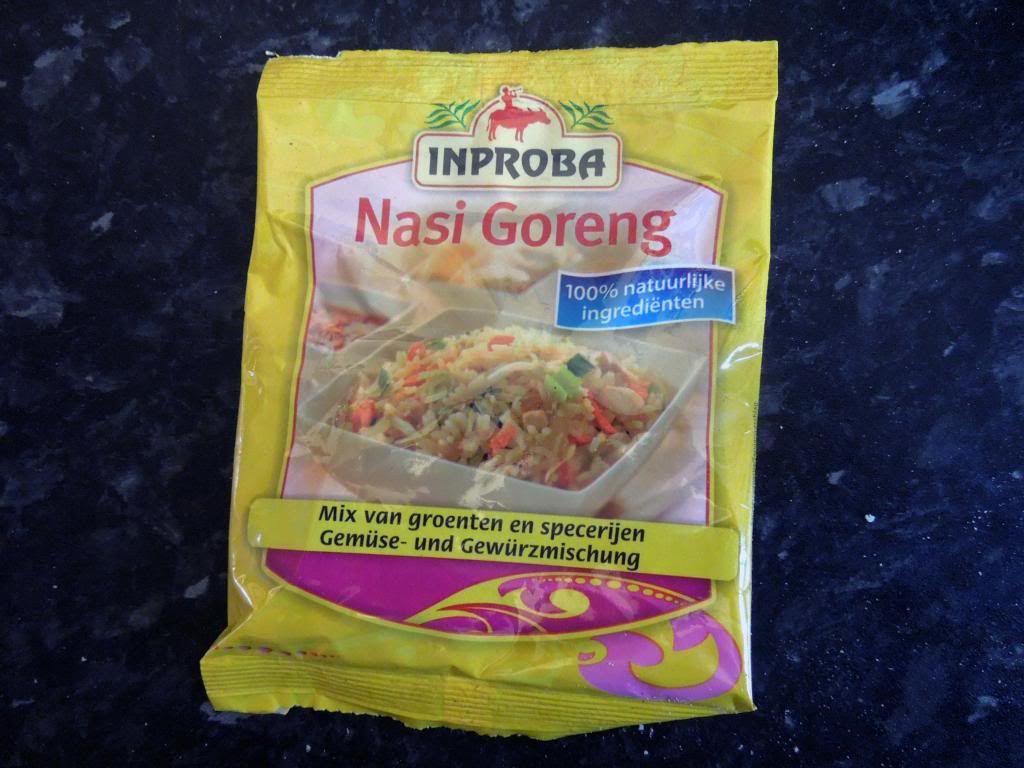 We then had two packets of things Saskia said we could use for a great meal. Firstly was Nasi Goreng, at first look like a fried rice style thing, which is exactly what is was.
I cooked it up with some carrots, leeks and peppers, mixed with some chicken thighs and it was a gorgeous quick, hearty meal. The next was Ajam Smoor, a chicken sauce that Saskia said to match with the Nasi, but we're looking to have that soon as we can, looks tasty!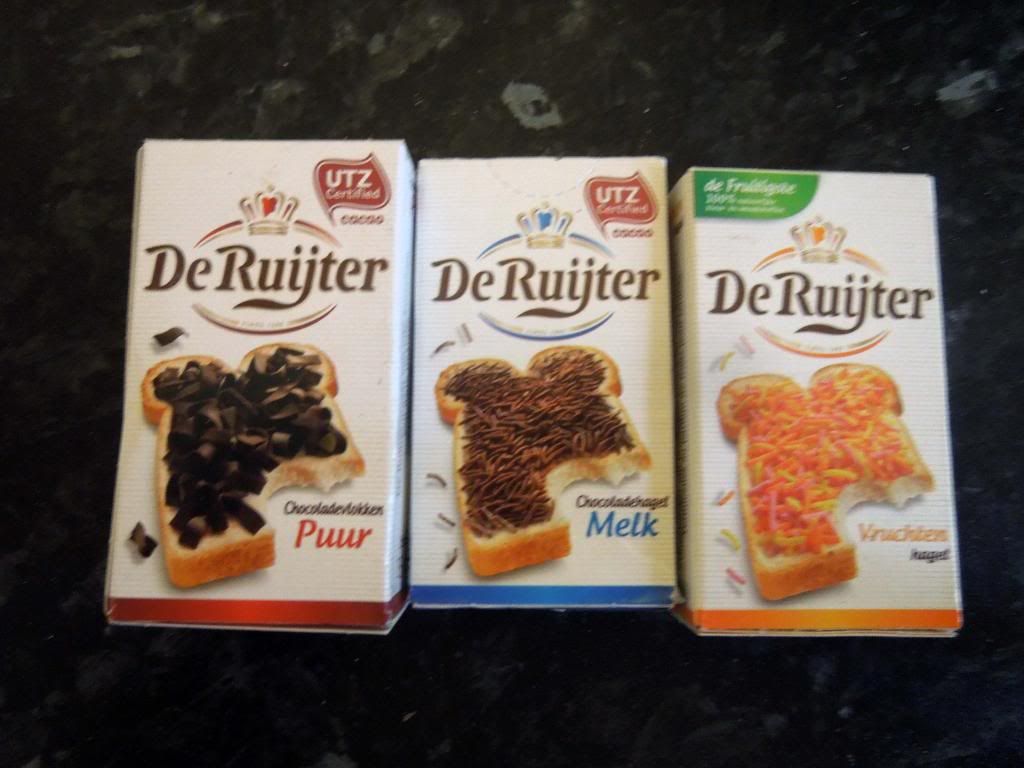 Three little boxes of what looked like cake decorations were next. Mrs B was greatly amused by these "I used to laugh at my Finnish housemates for having this on bread when I was younger!" Well this is just what Saskia told us to do. I'm off out to Tesco to buy more cake decorations, this is a taste sensation!
Griesmeel Pudding was described as a 'semolina/rice' pudding, not the first thing I'd go for so Mrs B whipped these up and they're waiting in the fridge to be eaten – but they look pretty tasty.
Saskia also sent us some nice sweets, which were shared between our house and Mrs B's work, quickly gone! Pickwick tea, strong nice tea which always goes down well with us, we love decent hearty tea.
Finally a little bulb for us to plant. Well it's in a deep pot in our window and hopefully should see something sprout soon! A great parcel, cannot thank Saskia enough.
If you want to join the scheme, click the button on the right of my blog!